GRUPO GRIFFIN : CERAMIC ELEVATION TILES
WE ARE GGCL - GGCL GROUPO GRIFFIN CERAMICA LLP.
CERAMIC ELEVATION TILES
How Elevation Tiles Can Augment Exterior Beauty?
There are myriad of interesting and impressive options available in the market that can add beauty and style to your home exterior. In modern days, the use of elevation tiles has grown to a significant level. It is because these tiles are modern and natural-looking tiles which are fast becoming a natural choice among discerning homeowners. These tiles are designed and created keeping in mind the growing demand for grandeur and elegance elevation options. These tiles are an excellent substitute for natural stone.
Grupo Griffin brings the best and most creative range of elevation tiles with timeless appeal for wall cladding. These tiles provide a wide range of appealing and attractive colours providing the best aesthetic colour contrast that grace the house elevation.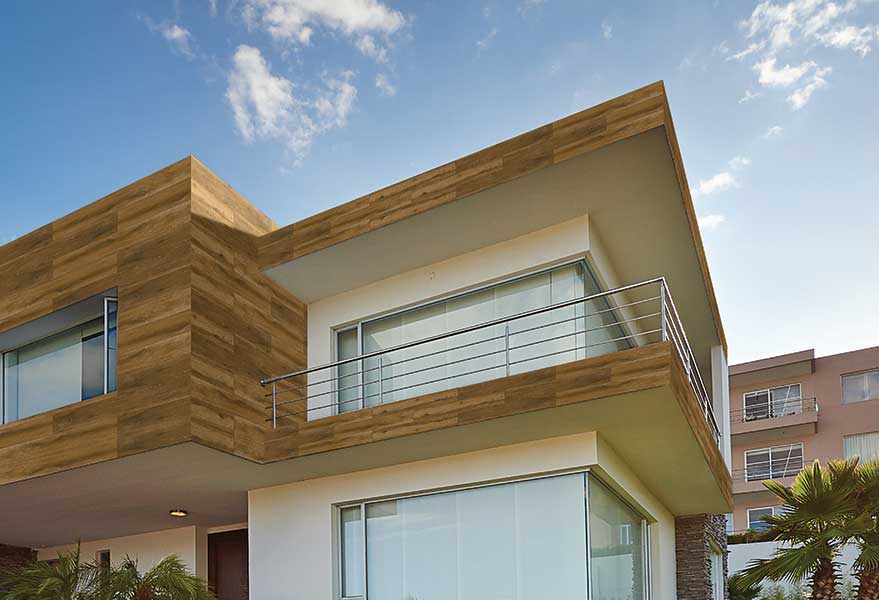 Why choosing Elevation Tiles is a great idea?
The elevation tiles come with fine lines and finesse necessary in elevation design. It is one of the trendiest tiles designs available in a cornucopia of appeal and finest colours. These tiles further add the grace and glamour required in exterior areas adding a touch of luxury.
We have an extensive range of stylish and luxurious elevation tile designs adding a lot of style to the home exteriors. Explore our range of tiles and choose something that suits the overall décor and design plan of the house. It must also go well with the surrounding natural elements. An ideal choice of these tiles can augment the look of your home exterior by several notches.