EXTREME 20
600X600
EXTREME 20
Raw, natural, and minimal textures and designs for outdoor application
and exterior solutions. These tiles are simple yet fabulous and durable
in the long run.
See Collection
LUSSO SERIES
1200X2400,1200X1200,600X1200,600X600,300X600
LUSSO SERIES
Nature-inspired look with our earthy elements. Filled with soft lines,
soothing colors, Subtle & brilliance textures, they stand out and liven up
the surface. The tiles create a pleasant aura and add up uniqueness to
your spaces.
See Collection
CEMENT SERIES
1200X2400,1200X1200,900X1800,800X1600,600X1200,600X600,300X300
CEMENT SERIES
Cement collection is a great way to add raw, and minimalistic looks
to your space. The cement improves the surface abrasion resistance
while creating the best-looking areas. The smooth flow of cement
gives a subtle ambiance to the environment.
See Collection
CLASSICO SERIES
1200x2400,1200x1200,900x1800,800x1600,600x1200,600x600,300x600
CLASSICO SERIES
A collection with timeless designs, styles, and textures that never goes out
of style. They are inspired by routine basics and compliment classic
lifestyle while lifting up space.
See Collection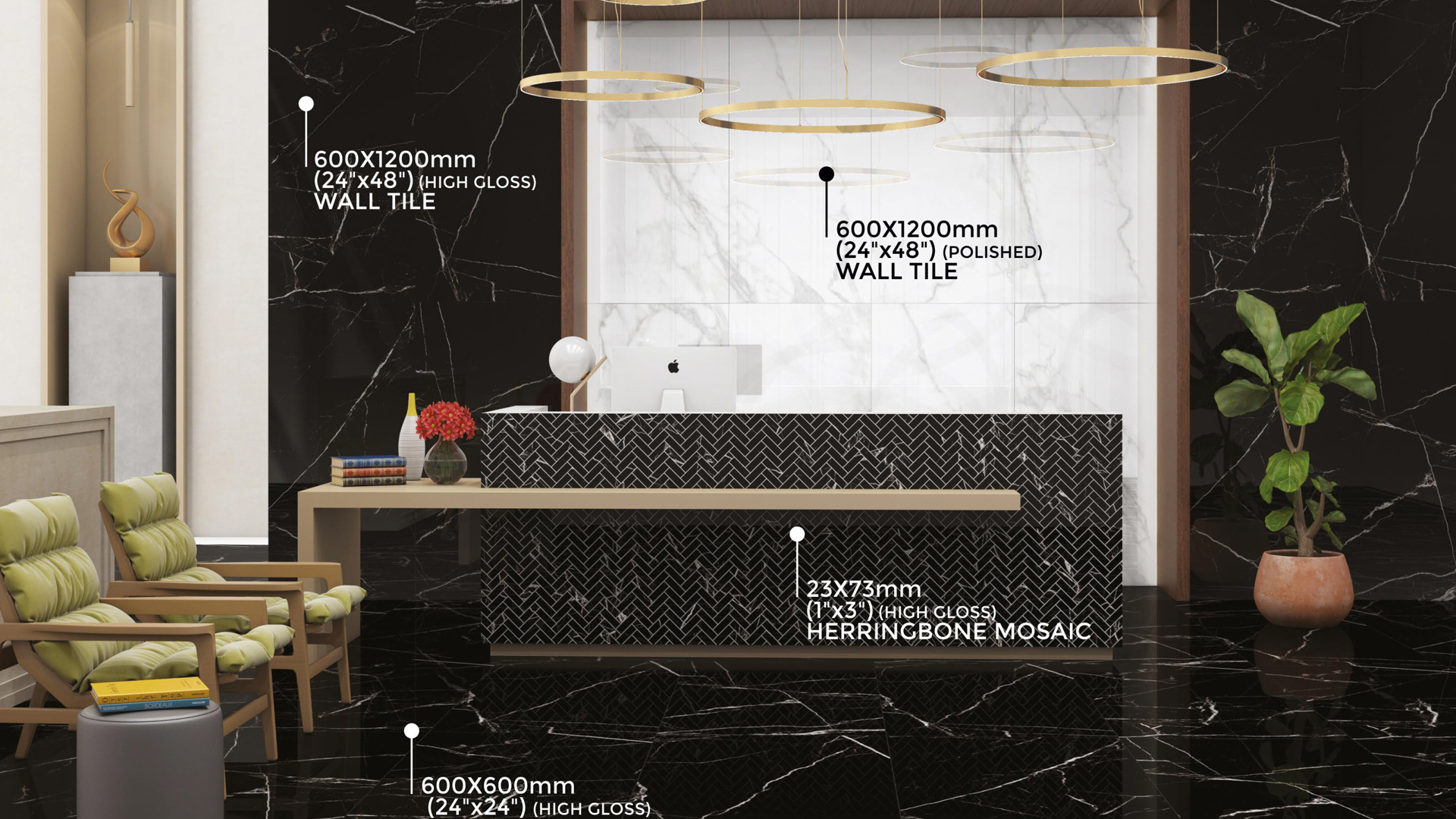 DELIGHT SERIES
SIMENTA SERIES
60x120 CM TO 120x240 CM
SIMENTA SERIES
"SIMENTA SERIES" that discover the positive ambience. The charm of the cement drives the decoration of design towards new sources of inspiration. Many of us think that Cement Colour is a dull, boring and a bit depressing colour, but we prove this wrong and creating a sense of calm and composure, relief from a chaotic worldSimenta Series, to bring every shade of colour personality for the modern and sophisticated outcomes. Nature symbolised cement colour has become the inspiring muse of architects and interior designers, contaminating every aspect of the design of spaces.
See Collection
SAPHEDA SERIES
60x120 CM TO 120x240 CM
SAPHEDA SERIES
"SAPHEDA SERIES" create a sense of space or add highlights to any area; it is the collection of harmonious simplicity of marbles and stones that is based on White Colour and glamour's sensations of your decoration and signifies the ability to stay calm and balanced the purity on your ambiance. This collection is ultimate compositions of forward thinking designs and textures. When you planning to build step by step your design, this collection allow a high number of combinations to shape your space and Freedom of creativity.
See Collection
KLASSIKO SERIES
60x120 CM TO 120x240 CM
KLASSIKO SERIES
"KLASSIKO SERIES" the precious antiques design collection of marbles and stone. Marble's use in architecture, art and design can be traced back many thousands of years. It has their own legacy of power. We are crafted this collection to Invoking high-end living. Yet it would appear that in recent times marble has worked diligently on every surface. Deep-rooted in our history, marble was specifically much loved by every person. Now we are creating new designs inspiring from the retro marble textures. Classic designs of marbles is often best, because it`s give simultaneously timeless look.
See Collection
ESKEPA SERIES
60x120 CM TO 120x240 CM
ESKEPA SERIES
"ESKEPA SERIES" is Pioneers of a Forthcoming Future and unique collection of marbles & stones. Lovely polished texture that paradise your space. The future of the ceramic decoration passes through infinity art of designs, we are coming up with something that you never seen before. Designs collection with escape from unbelievably inspiration, it combines the elegance and dramatic look. We are the innovator of presents and partners of top designers and architect so, it's our responsibility to serve the latest & out of the box collection "Eskepa series" that is something exclusive wonderful art adding the appearance to your space.
See Collection
BLEKKA SERIES
60x120 CM TO 120x240 CM
BLEKKA SERIES
"BLEKKA SERIES" Discovering the queen of all colours was black that offer wide range of associations and important roles in the development of any designs and art influence by this aspect we design the "Blekka Series". It is collection of black shades of marble & stone collection. When art meets designs and colours there is bound to be magic! Lovely contrast of black intense iconic shade of this collection with different textures makes it stand out. No matter where you use it, it's bound to get attention!
See Collection
BHUKHARA SERIES
60x120 CM TO 120x240 CM
BHUKHARA SERIES
"BHUKHARA SERIES" infinite shads of marbles & stones. Colours play primary role in choice of materials for an architectural project. If you are looking for aesthetic feel, starting with a neutral colour like Gray is perfect choice for any space, these colours is represents solid neutrality and stable balance to creating a sense of calm and composure feel. Inspired by this colour we crafted this collection to give completely elevates fascinating look to every space, an extra ordinary designs combine with vibrates shades of gray and creates its own beauty splendour.
See Collection
BEJHA SERIES
60x120 CM TO 120x240 CM
BEJHA SERIES
"BEJHA SERIES" is a unique marbles & stones collection. Bejha is a reflection of Beige Color that Symbolizes Simplicity and Comfort in your space. The Bejha series design creates spaces that interact with each other in a uniform and discreet manner, creating an excellent ambiance. This collection allows itself to coddled by the constant balance between craftsmanship and modernism through delicate and impressive colour.
This collection is ideal for floor, wall & countertop where every detail is perfectly balanced, making it your perfect choice to have this collection for your kitchen tops, countertops, tables & will make your space look beautiful and stay clean, maintenance-free.
See Collection